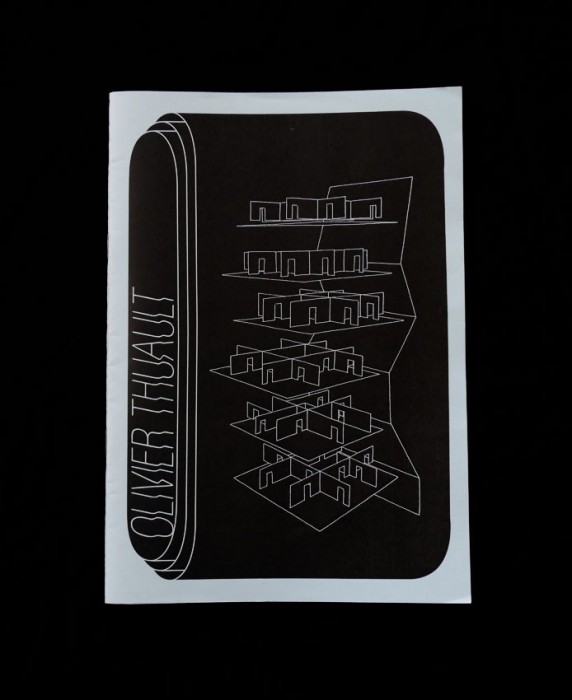 Fanzine / 2011
Jet Lag 03 - Olivier Thuault
Olivier Thuault

épuisé • sold out
Jet Lag est une collection de livres dédiés au dessin, collage, photomontage et autres expérimentations graphiques.
Olivier Thuault livre dans ce Jet Lag #3 une série de dessins ou architecture rêvée et constructions fantasmées dévoilent un monde aussi inquiétant qu'absurde.
Jet
Lag
is
a
collection
of books
dedicated
to drawing
,
collage
,
photomontage
and
other
graphic experiments
.
15 x 21 cm / 24 pages / 50 ex.
Photocopie noir
Photocopie noir
Conception graphique : Antoine Denis
Graphic design : Antoine Denis
Voir / look inside
PDF :
fiche technique