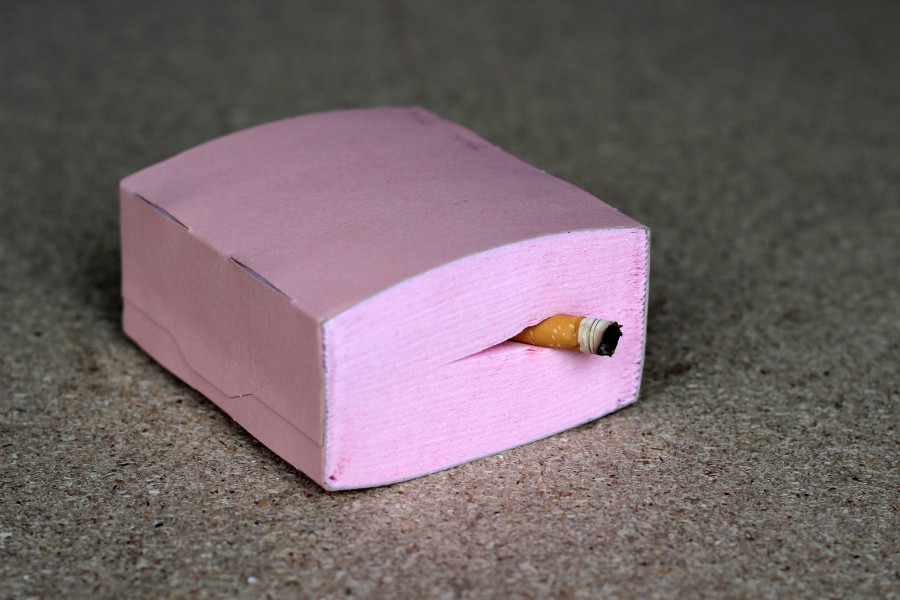 Multiple / 2015
Rose poumon
Babeth Rambault
Multiple produit par Lendroit éditions à l'occasion du salon Multiple Art Days à la Maison rouge les 22, 23, et 24 mai 2015.
Multiple produced by Lendroit Editions for the exhibition Multiple Art Days at La Maison rouge on May 22nd, 23rd and 24th 2015.
11 x 9 x 5 cm / 10 ex.
Numéroté - signé
------
10 exemplaires numérotés et signés + 2 EA +  1 HC
Matériaux : ouate de cellulose, carton, papier, filtre, tabac
10 numbered and signed copies available + 2 artist proofs + 1 not for sale  
Materials: cellulose wadding, cardboard, paper, filter, tobacco 
PDF :
fiche technique
Autres publications de l'auteur :
Cause départ Vol. 1
Bloc note Babeth Rambault
BOP #12