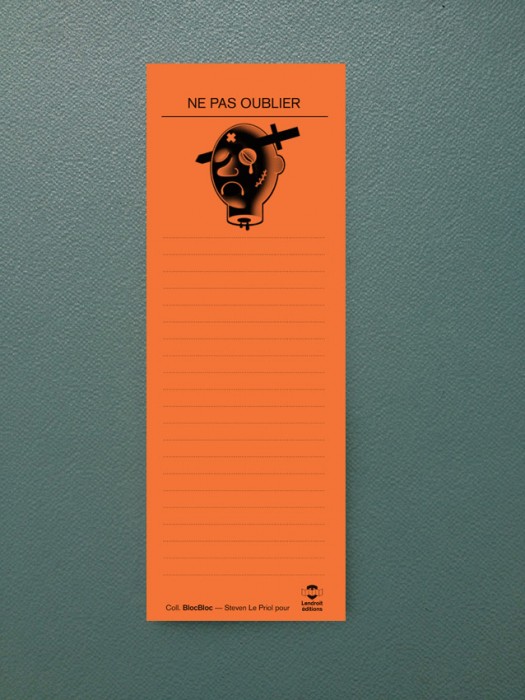 Bloc note / notepad / 2016
Bloc note Steven Le Priol
Steven Le Priol
* Tarif adhérent
La collection Bloc-Bloc propose de petits bloc-notes aussi futiles qu'utiles, pour prendre des notes, pour vos listes de courses, pour ne rien oublier.
Steven Le Priol propose ce bloc note «vengeance» pour faire des listes de ses ennemis. Ou bien,  dans cette ambiance pré-insurrectionnelle actuelle propose d'utiliser son bloc-note pour établir la liste de ceux qui devront y passer après le grand soir.
The Bloc-Bloc collection features small notepads as futile as useful, to take notes, to write your groceries lists, to not forget anything.
Steven Le Priol designed this "revenge" notepad for enemies lists. Or else, suggests in the current pre-insurgency atmosphere to use his notepad to make the list of those who are destined to go there after the big night.