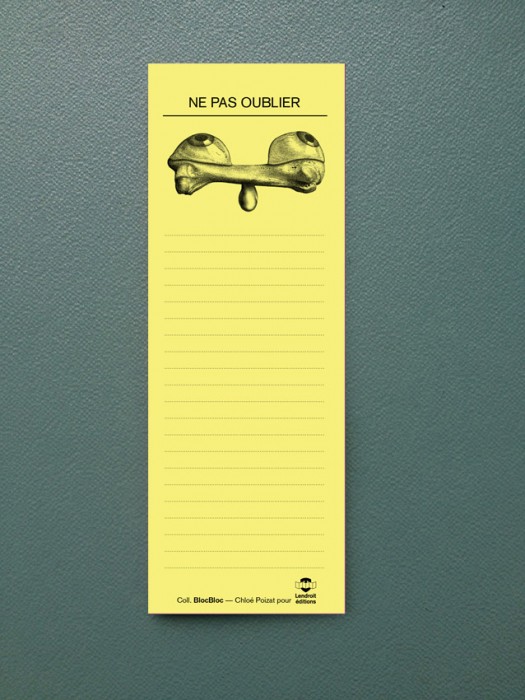 Bloc note / notepad / 2016
Bloc note Chloé Poizat
Chloé Poizat
* Tarif adhérent
La collection Bloc-Bloc propose de petits bloc-notes aussi futiles qu'utiles, pour prendre des notes, pour vos listes de courses, pour ne rien oublier.
Chloé Poizat est amicalement prévenante : n'oublions pas de mourir…
The Bloc-Bloc collection features small notepads as futile as useful, to take notes, to write your groceries lists, to not forget anything.
Chloé Poizat is being friendly and considerate: let's not forget to die...