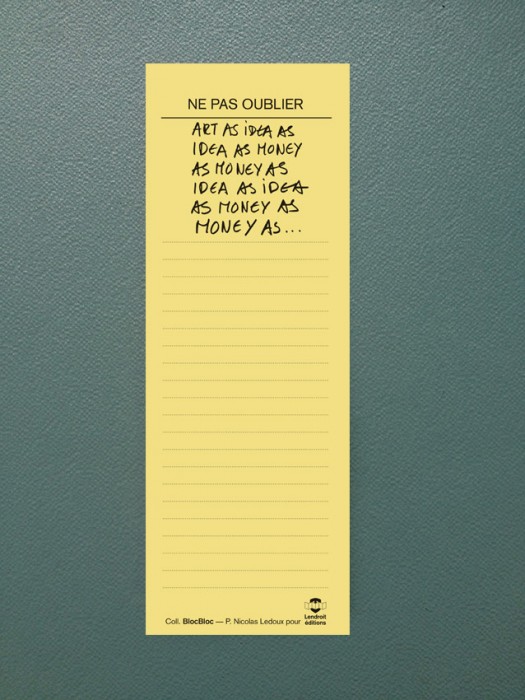 Objet / 2016
Bloc note P. Nicolas Ledoux
Nicolas Ledoux P.
La collection Bloc-Bloc propose de petits bloc-notes aussi futiles qu'utiles, pour prendre des notes, pour vos listes de courses, pour ne rien oublier.
P. Nicolas Ledoux vous conseille de n'oublier ni l'art, ni l'argent ni les idées, ou tout à la fois !?
The Bloc-Bloc collection proposes little notebooks as futile as useful, as futile useful, to take notes, for your shopping lists, to not forget anything.
7 x 21 / 40 pages / unlimited ex.
Photocopie
Imprimé sur papier couleur 80g.
Printed on 80g. color paper.
PDF :
fiche technique