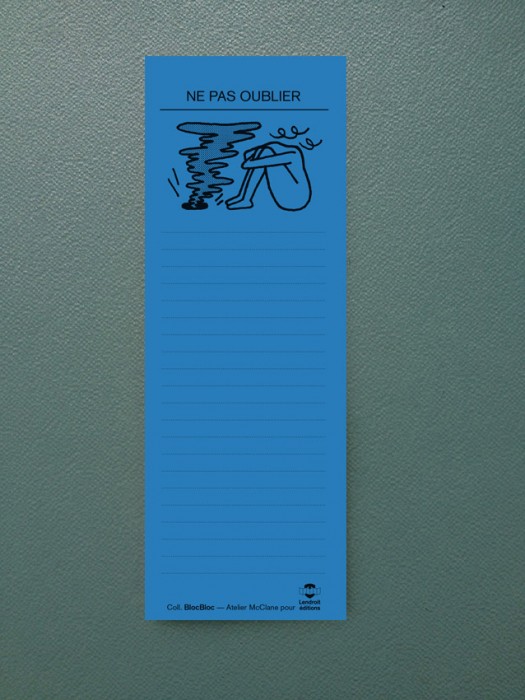 Bloc note / notepad / 2016
Bloc note Atelier McClane
Atelier McClane
* Tarif adhérent
La collection Bloc-Bloc propose de petits bloc-notes aussi futiles qu'utiles, pour prendre des notes, pour vos listes de courses, pour ne rien oublier.
 L'atelier McClane prend la pause, aussi nuageuse que vaporeuse pour ne pas oublier quoi ?
The Bloc-Bloc collection features small notepads as futile as useful, to take notes, to write your groceries lists, to not forget anything. 
Atelier McClane takes the pose, as cloudy and vaporous as it is so as not to forget what?
82 ex. en stock
7 x 21 cm / 40 pages / unlimited ex.
Photocopie
Imprimé sur papier couleur 80g.
Printed on color paper 80g.
Autres publications de l'auteur :
On the roof 10
Black Books, Daily Life