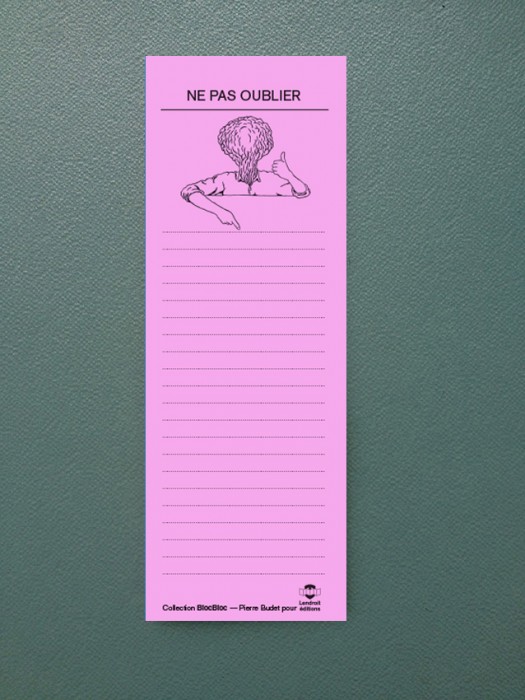 Bloc note / notepad / 2017
Bloc note Pierre Budet
Pierre Budet
ÉDITION À PRIX LIBRE
* Tarif adhérent
La collection Bloc-Bloc propose de petits bloc-notes aussi futiles qu'utiles, pour prendre des notes, pour vos listes de courses, pour ne rien oublier.
Pierre Budet sait combien faire des listes fatigue votre cerveau… Mais n'est-ce pas le début d'une douce délivrance ?
The Bloc-Bloc collection features small notepads as futile as useful, to take notes, to write your groceries lists, to not forget anything.
Pierre Budet knows how tiring it is for your brain to make lists... But isn't it the beginning of sweet relief?