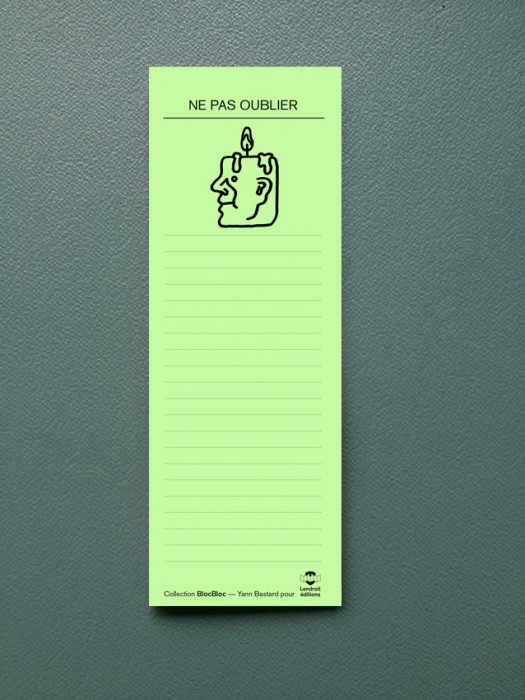 Bloc note / notepad / 2018
Bloc note Yann Bastard
Yann Bastard
* Tarif adhérent
La collection Bloc-Bloc propose de petits bloc-notes aussi futiles qu'utiles, pour prendre des notes, pour vos listes de courses, pour ne rien oublier.
 Yann Bastard vous invite à ne jamais complètement éteindre la lumière…
The Bloc-Bloc collection features small notepads as futile as useful, to take notes, to write your groceries lists, to not forget anything.
Yann Bastard encourages you to never completely turn off the light... 
112 ex. en stock
7 x 21 cm / 40 pages / unlimited ex.
numérique noir
Impression numérique sur papier popset 90g.
Digital printing on 90g popset paper.
Autres publications de l'auteur :
Calendrier 2021
Jet Lag 55 - Coolos 4