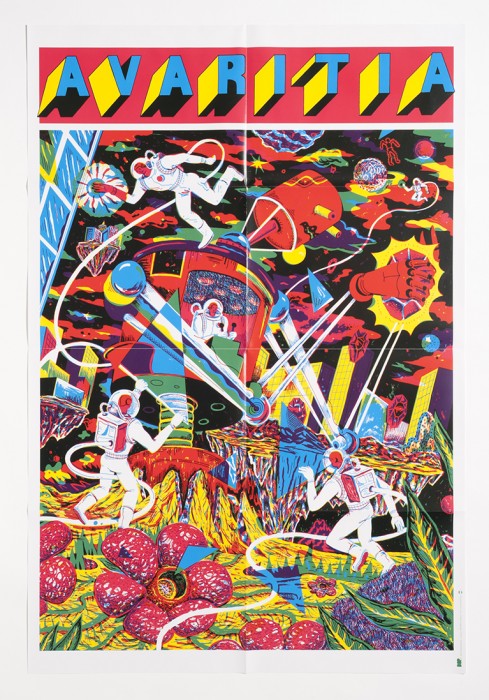 Affiches / Posters / Dépliants / 2013
BOP #08 - version pliée
Brecht Vandenbroucke

épuisé • sold out
* Tarif adhérent
*Du 1er juin au 31 août 2020, certaines de nos éditions vous sont proposées à -20%.
Prix initial : 5€
Prix réduit : 4€
Les BOP (Big Offset Posters) sont des posters d'artistes, une carte blanche pour expérimenter une création sous la forme imprimée.
Les BOP sont des œuvres d'artistes. 800 exemplaires pliés sont envoyés gratuitement à 230 lieux référents à travers le monde.
200 exemplaires non pliés sont destinés à la vente. 
BOP (Big Offset Posters) are posters made by artists. As printed works of art, 800 BOPs are handed out freely in 230 places that support young artists' work and printed art. 
200 copies are for sale. 
68 x 100 cm / 800 ex.
Offset quadrichromie
Version non pliée. Impression sur munchen 150 g.
Le prix prends en charge les frais de port.
Unfolded version printed on munchen 150 g.
The price covers the shipping costs.
PDF :
fiche technique
Autres publications de l'auteur :
BOP #08