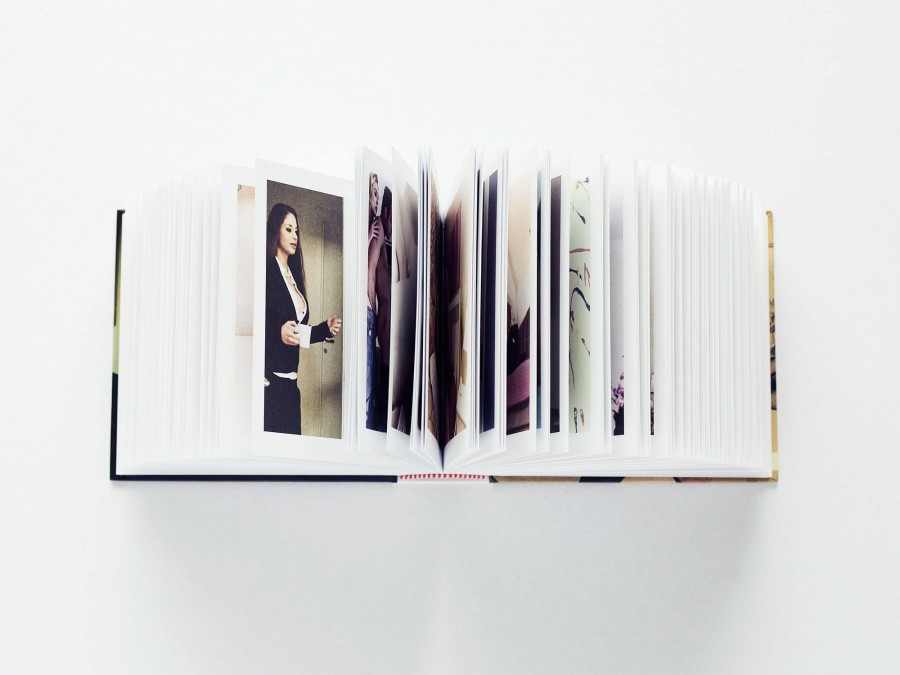 09.06.16 - Rennes - France
Ilan Manouach, Harvested
Rencontre signature avec Ilan Manouach
À l'occasion de la sortie du livre Harvested publié par lendroit éditions, rencontre et signature avec l'artiste Ilan Manouach.
Un événement en partenariat avec Spéléographies - Biennale des écritures.
À PROPOS DU LIVRE
Plus de deux mille films pour adultes ont été téléchargés aléatoirement en p2p sur un serveur dédié. Deux scripts distincts ont conservé les dix premières minutes de chaque film, puis les ont découpées en milliers de captures d'écran JPG, afin de constituer la base de données brute qu'il ne restait plus qu'à trier. La banque d'images ainsi créée a été soumise à des services de crowdsourcing. Des équipes de micro-travailleurs ont été affectées au tri de ces milliers d'images selon un critère délibérément vague : présentent-elles, ou non, de l'art contemporain.
Harvested présente 500 œuvres trouvées dans des maisons, des chambres à louer et d'autres hétérotopies de l'industrie du film X. Cette anthologie met en lumière la nécessité d'une histoire de l'art spécifique au contexte industriel ; d'autre part, elle atteste la nécessité du recours prépondérant à la vision périphérique lors des pratiques scopophiliques.
Si les peintures de type Ikea sont majoritaires, on retrouve également des travaux de maîtres modernistes, des plagiats de Fernand Léger, des Joan Miro inconnus, Château fort au soleil couchant de Paul Klee, mais aussi des oeuvres plus contemporains, tels Quote, 1964, une sérigraphie reproduite en poster de Robert Rauschenberg, une série de toiles de Mark Rothko, L'école de Fontainebleau de Cy Twombly et même quelques reproductions de Frank Stella et Lucio Fontana.
On the occasion of the release of the book Harvested published by Lendroit éditions, meeting and signing with the artist Ilan Manouach.
An event in partnership with Spéléographies - Biennale des écritures.
ABOUT THE BOOK
More than two thousand adult films were randomly downloaded in p2p on a dedicated server. Two separate scripts preserved the first ten minutes of each film, then cut them into thousands of JPG screenshots, in order to constitute the raw database that had to be sorted. The resulting image bank was then submitted to crowdsourcing services. Teams of micro-workers were assigned to sort through the thousands of images according to a deliberately vague criterion: whether or not they show contemporary art.
Harvested presents 500 works found in houses, rented rooms and other heterotopias of the porn industry. This anthology highlights the need for an art history specific to the industrial context; on the other hand, it attests to the necessity of the preponderant use of peripheral vision in scopophilic practices.
Although Ikea-type paintings are in the majority, we also find works by modernist masters, plagiarisms of Fernand Léger, unknown works by Joan Miro, Paul Klee's Château fort au soleil couchant, but also more contemporary works, such as Quote, 1964, a silkscreen by Robert Rauschenberg reproduced as a poster, a series of canvases by Mark Rothko, Cy Twombly's L'école de Fontainebleau, and even a few reproductions by Frank Stella and Lucio Fontana.
Organisation :
Lendroit éditions & Spéléographies