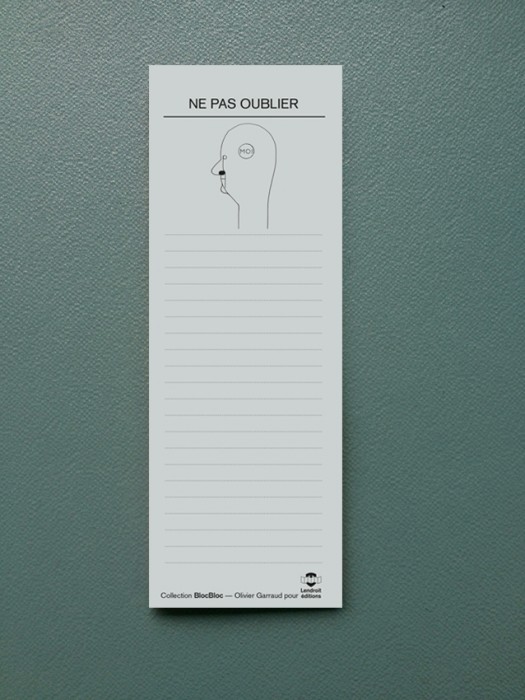 Bloc note / notepad / 2018
Bloc note Olivier Garraud
Olivier Garraud
ÉDITION À PRIX LIBRE
* Tarif adhérent
La collection Bloc-Bloc propose de petits bloc-notes aussi futiles qu'utiles, pour prendre des notes, pour vos listes de courses, pour ne rien oublier.
Olivier Garraud propose de retourner à l'essentiel, ne pas s'oublier.
The Bloc-Bloc collection features small notepads as futile as useful, to take notes, to write your groceries lists, to not forget anything.
Olivier Garraux suggests going back to basics and not to forget ourselves.